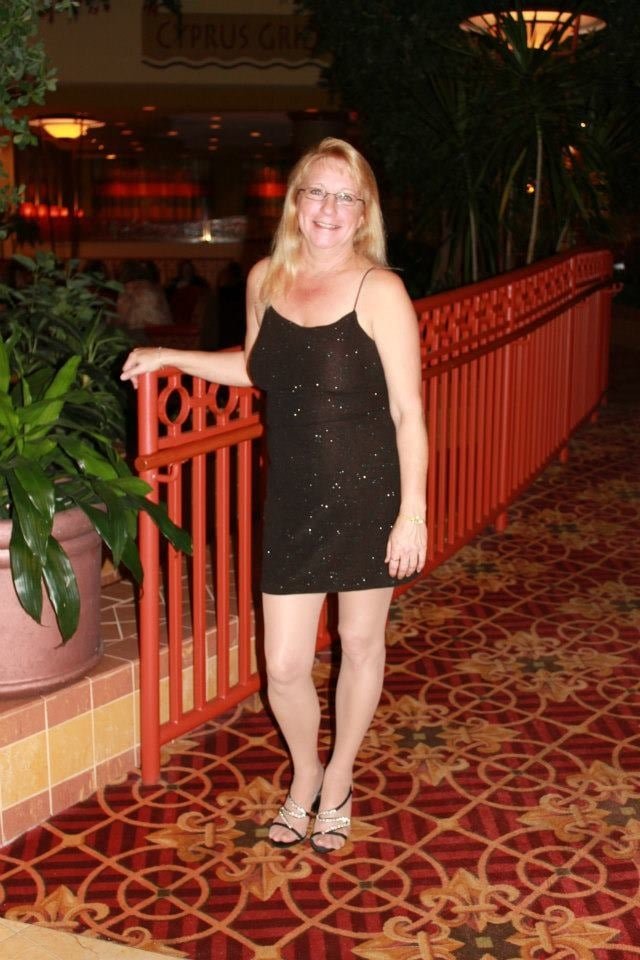 Share Your Memory of
Janet
Obituary of Janet M. Federspiel
Janet was born September 11, 1958 in Newfane, NY to John and Rosemary Miller. She was 5th in line of 13 children. As is in most large families she took on significant responsibilities as a child in caring for her younger siblings.
Janet married at a young age and went on to have to have two children. The marriage quickly ended in divorce leaving her to raise and care for her two children on her own. Janet has always been known for her strong work ethic as she often worked two and three jobs to care for her and provide for her children in a society that often frowned upon single working parents.
Janet was a determined independent woman who overcame many obstacles in her life. She worked at Sherwood Selpac as a Quality Control Inspector and often worked multiple other jobs to supplement her income to best provide for her family. These countless and tiring hours eventually led to a debilitating back and neck injury. After many years of surgeries and pain, Janet found solace in water therapy at the Lockport Family YMCA. The water therapy at the Y brought Janet much needed healing to her back but more importantly it gave her a place of belonging and purpose.
Janet's love for the water quickly grew and she learned how to swim for the first time as an adult. She went on to volunteer with the Y's learn to swim program. Through dedication and perseverance, she became a pivotal volunteer at the Y earning volunteer of the year in 2013 and 2017. In addition to being a swim instructor Janet went on to become a certified swim official and was the parent liaison and team coordinator for the Lockport YMCA Stingray swim team. Janet started each of her four grandchildren swimming at the age of six months old and in sharing her love for the water with them, each went on to swim competitively.
Janet also volunteered for the DeSales Catholic School swim team where two of her grandchildren attended. She was an essential volunteer to the team as a coach, official and mentor. She eventually went on to become a certified USA swimming coach for Niagara Aquatics and most recently found a new passion in developing an adaptive swim program with Niagara Aquatics teaching young people with disabilities how to swim. Coach Janet has taught hundreds of swimmers in both Niagara and Erie County how to swim and was well known for her passion and desire to show every child they were special, regardless of their ability. Janet was also a member of Nickel City Splash, a masters swim team program for adults where she proudly achieved a national time in the backstroke event.
Janet is known for being a doer and a giver and never asking for anything in return. She was a master seamstress and spent her spare time, when not at the pool, sewing outfits for her grandchildren. She also volunteered countless hours creating Angel Gowns from donated wedding dresses to provide burial gowns for babies born through stillbirth or miscarriage. Janet was also an avid gardener. She loved to fish and was a jack of all trades. She gave 100% into everything she did.
Most importantly, of Janet's many great accomplishments in her life, was her passion and love as a grandmother. Janet was known as Maw to her four grandchildren Emma Vought, Lydia Lamont, Elizabeth Vought and Dylan Lamont. She always took an active role in each of her grandchildren's activities and enjoyed every moment with them. Loved ones will fondly remember Maws Christmas cards each year posing with her grandchildren in their handmade outfits Made With Love by Maw.
In addition to her grandchildren Janet is survived by her two children Wilton (Marguerite) Vought and Carmine (Christopher) Lamont. She is also survived by her mother, Rosemary (Moje) Miller and her many siblings, their spouses and nieces and nephews.
A Celebration of Life will be held on Friday evening at 6 PM at the Lockport Family YMCA, 5833 Snyder Drive, Lockport, NY 14094. In Lieu of flowers, Memorial donations may be made to a Children's Charity of one's choice. Online condolences at www.pruddenandkandt.com.
To send flowers to the family or plant a tree in memory of Janet Federspiel, please visit Tribute Store
Celebration of Life
Lockport Family YMCA
5833 Snyder Drive
Lockport, New York, United States
Prudden And Kandt Funeral Home, Inc. - Personal Dignified Service Since 1876