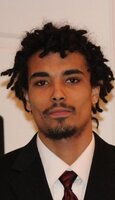 Deon M. Gill
Deon M. Gill passed away Saturday January 14, 2023. Born in Buffalo on October 23, 1995, he was the son of Candy Gill and Aaron Burns. Deon had a personality that was larger than life and loved being with his family and friends.
Beside his parents, Deon is survived by his daughter, Brenna-Lynn Randolph and siblings, Dontay (Daria) Gill, Destiny Gill and Dalanie Gill. He is also survived by several aunts, uncles and cousins.
Friends may call Wednesday January 18th 2-4 PM. Online condolences at www.pruddenandkandt.com.