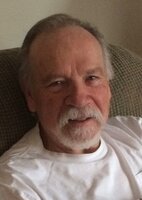 David L. Ray
David L. Ray passed away August 12, 2022 in Georgia. Born January 9, 1942 in Tonawanda, NY he was the son of Charles and Dorothy (Herman) Ray. David enjoyed playing golf, fishing, and endless dinners with his longtime friends and family. He also loved riding his Harley on the open road.
David is survived by his wife of 43 years, Donna (Drake) Ray; children David (Duane) Ray, Jr., Scott, and Robert (Michelle) Learn; grandchildren Justin and Jacob Dunn, Addison and Alexis Learn, Rachael and Crystal Ray; great grandchildren Landon, Carter, Kaitlyn, and Christine; brother Gary (Deb) Ray. He was predeceased by his two brothers Charles Jr. and Randy.
Private services will be held. Interment will be in Hartland Central Cemetery. Visit pruddenandkandt.com.