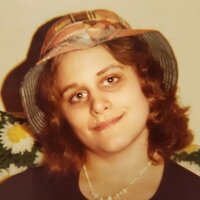 Laurie A. Simmons
Laurie A. Simmons passed away August 1, 2022. Born August 24, 1956 in Kenmore she was the daughter of Raymond Simmons and the late Virgie (Hornemann) Simmons. Laurie was a waitress at The Grapevine Restaurant and enjoyed watching television, hanging out with her friends, gardening, was an avid reader, and was a woman of faith.
Laurie is survived by her husband John Bowman, Jr.; two daughters Alison (Thomas) Kurzdorfer and Kelly Rutledge; grandchildren Ginny Rutledge, Noah Culver, Morgan Maynard, Cole Culver, Elizabeth Kurzdorfer, and Harleen Motz; brother Danny Simmons; niece Michele Simmons, also survived by Jamie Stewart, Barbara Jean Bell, Vicky Bell. Besides her mother, Laurie was also predeceased by her brothers Daniel and Gary Simmons.
Private services will be held at a later date.