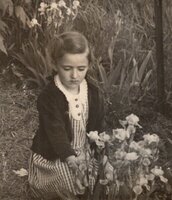 Gail M. Parsons
Gail M. Parsons passed away July 28, 2022 in Lockport Rehab & Heal Care Center. Born September 14, 1937 in North Collins, NY she was the daughter of James and Madeline (Thiel) Harrer. Gail graduated Lockport High School in 1955 – was the last graduating class pf the old high school. She worked for Harrison Radiator Div of GM where she was a phone operator. Gail enjoyed bowling and playing softball for many years, was an avid reader, birdwatcher, enjoyed fishing, boating, and even did some scuba diving. She was predeceased by her husband Ralph E. Parsons Jr. and daughter Wendy Randall.
Gail is survived by her children Steven Parsons, Molly Parsons, and Amy (Jack) Collins; eleven grandchildren and eight great grandchildren; brother Robert (Donna) Harrer and several nieces and nephews.
Private services will be held at the convenience of the family. Visit pruddenandkandt.com.