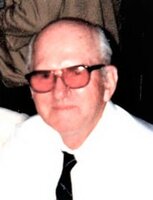 Paul K. Truschel
Paul Karl Truschel, 93 years old, passed away on November 16, 2021.
Paul was born on November 14, 1928 in Uggehnen, East Prussia. He was a teenager when his homeland was invaded by the advancing Soviets army in 1945 and captured civilians like him and his family became forced laborers under Russian rule. In 1948 as a German citizen he and others were expelled and sent back to the new East Germany. Once there he planned his escape from Communism, running through the forest at night until he reached freedom in West Germany. This experience shaped his life and came from a deep inner strength to survive. He always looked forward to the new day and its possibilities.
Paul married Adele Ventzke in Enge, Germany in December 1951. They were married for 61 years until Adele's passing in 2012.
Paul immigrated to Halifax, Canada under a Canadian sponsorship program for displaced persons. Always a hard worker he saved to pay off his debt as well as passage for Adele to join him six months later in Quebec City, Canada.
Always restless and looking for a better life for himself and his family, they migrated to Niagara Falls, Canada with promise of work on the new Adam Beck Power Plant project. Even though he was afraid of heights he took a job as carpenter building scaffolding down the side of the gorge. After completion of this job he crossed the bridge to the Niagara Falls, NY to find work at Chisholm Ryder as an apprentice machinist. Having a trade and becoming a journeyman machinist "opened the doors" that would allow the family to finally become naturalized citizens. Paul retired from Harrison Radiator in Lockport, NY.
When Paul was home from work, he might still be busy building or remodeling a house, farming, or later on tinkering in his work shop. He was a life-long learner and self-taught in many subjects. He expressed his ideas best by sketching them on a piece of paper. He could be old-fashioned at times, yet he supported sending his daughters to college when it wasn't as common as now. After retirement he and Adele enjoyed traveling to see friends and family, and new places in the world.
Paul is survived by daughters: Rita Truschel, Sharonville, OH; Doris (Al) Edwards, Okeana, OH; Carine Truschel, Gasport, NY; Lilli (Jim) Hazard, Fishers, IN; and Heidi Truschel, Waterport, NY; grand-daughters Kate (Kiel) Edwards-Baumbach, Harrison, OH; Sarah (Russell) Edwards Propp, Lees Summit, MO; Rachel Hazard, Fishers, IN; and great grandchildren Hailey Edwards, Jack Propp, and Theo Propp.
Visitation will be at Prudden and Kandt, on Saturday November 20, 2021, from 10 to 12, with funeral service immediately following. Interment will be in North Ridge Cemetery, Ransomville, NY.