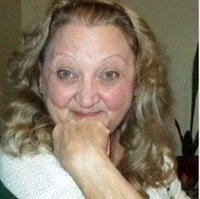 Cynthia Harris
Cynthia J. Harris passed away July 16, 2021 in Millard Fillmore Suburban Hospital. Born April 10, 1948 in Lockport she was the daughter of William and Jennie (Valenti) Udell and sister of the late Patrick Udell. Cynthia graduated from Lockport High School Class of 1966 and went on to Trott Vocational School becoming a Licensed Practical Nurse and working at Odd Fellows Health Care Facility, then Newfane Rehab & Health Care Center, and then Niagara Hospice.
Cynthia was the beloved matriarch of a very large family, and was larger than life.
Cynthia is survived by her loving husband Michael D. Harris; cherished daughters Jennifer Lovewell, Janice (Aaron) Liebson, and Leslie Mursuli; beloved grandchildren Richard (Jena) Brown, Nicole (John) Brown, Daniel (Katy) Lovewell, Joseph (Julie) Lovewell, Isaiah Boyce, Thomas Liebson, Morgan Liebson, Abby Liebson, Terrence Harris, William and Cassandra Hufford; six great grandchildren; treasured in-laws Gaye Udell, Cecilia Brown, Leona Harris, William Harris, Patrick Harris, Edwin Harris, Joel Harris, Lawren Harris, and the late Ken, Pete, and Darren Harris; also survived by several nieces and nephews.
Relatives and friends may call Tuesday, July 20th from 4-7 PM in Prudden & Kandt Funeral Home, 242 Genesee St., Lockport where funeral services will be held Wednesday, July 21st at 10 AM. Interment will be in Cold Springs Cemetery. Visit pruddenandkandt.com.