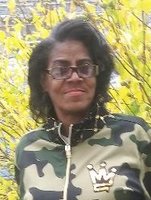 Hazelzetta Allen
Hazelzetta Allen passed away on Monday Febraury 15, 2021 in Mount St. Mary's Hospital. She was born on July 10, 1959 in Albion, NY a daughter of the late James and Cassie (Wall) Allen.
Hazelzetta was a jack of all trades, enjoying many things in life especially being around children. Most of all she loved being with her family.
She is survived by her siblings Martha (late Arie) Lyles, Barry Allen, Wanda Allen, Cassie (Tony) Ross, and Dayshawn Rayon; nieces Lakeysha, Sophia, Riza; Joseph McClure her nephew who she thought of as a son and Laura Walk who she thought of as a daughter.
Private services held at the convenience of the family.