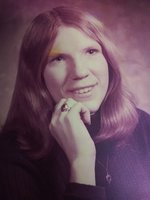 Sheryl Wheeler
Sheryl "Jody" Wheeler passed away on Saturday January 9, 2021 at Niagara Rehab and Nursing Home in Niagara Falls, NY. Born in Lockport on July 8, 1953, she was the daughter of the late Stanley Sharpsteen and Joanne Mullaney.
Jody worked several years as a waitress at Caforas restaurants, and The Tuscarora Club as an Assistant Cook. She took pride in her holiday parties with family and friends, and had a fondness for monkeys, and plants. Jody loved rock music, such as, Led Zeppelin, Guns n' Roses, and going to concerts. She was also a huge Buffalo Bills fan.
Jody is survived by her daughter Laura Socha, grandchildren, Ian, River and Seaonna Walton. She is also survived by her brother James (Laurette) Sharpsteen, and her two nieces Rachel and Ashley.
There will be no prior visitation. Private Services will be held at the convenience of the family. Online Condolences at www.pruddenandkandt.com.