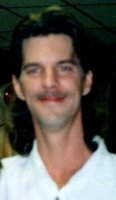 Steven M. Salisbury
Steven M. Salisbury passed away July 15, 2020. He was born on March 17, 1961 in Lockport, New York a son of the late Warren and Mary Teresa (Kelley) Salisbury. Steve graduated from Lockport High School and Orleans Niagara BOCES in the Machine Trade. He worked as a Tool & Die Maker at JF Machining. Steve enjoyed fishing, canoeing, and target shooting. He also loved his dogs Lindy and the late Zodiac. Steve was predeceased by his brother Warren Salisbury.
He is survived by his sons Steven M. (Laura) Salisbury, Jr. and Steven B. (Kimberlee) Hopkins; siblings David, Craig Salisbury, Ilamarie (Dale) Schnackel; grandchildren Sutton and Krimzyn Hopkins and Charles Salisbury.
Private services will be held at the convenience of the family. Visit pruddenandkandt.com.