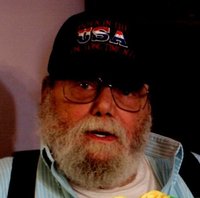 Clifford N. Smith
Clifford Nelson Smith passed away April 2, 2019, at home with family and hospice care. Born April 24, 1936, the son of Kenneth and Katherine (Burkhardt) Smith. Husband to Carolyn Jane (Elliott) Smith.
Clifford "Smitty" was an avid hunter and sportsman. Loved his dog Shadow.
Clifford is survived by his children, Karen (Josh) Menge, Suzanne Argo, Katherine Alexander, William (Tammy) Smith. Grandfather to Krystle (Simon) Vosburgh, AJ Gailie, Dillon Menge; Sammy and Derek(Kelli) Argo; Kevin, Zackary and Haley Alexander and Emily Smith. Great Grandfather to Simon Vosburgh IV, and Arielle Alexander. Brother to the late Katy (Walter) Kamm, Kenneth (Lucille) Smith, and the late Donald (Shirley) Smith. Also survived by several nieces and nephews.
Private graveside services will be held in Acacia Park Cemetery at the convenience of the family. Donations to Niagara Hospice, 4675 Sunset Dr., Lockport, NY 14094 would be appreciated by the family.
The angels have taken you home to a better place. With heavy hearts we say good bye. Love you, rest in peace.