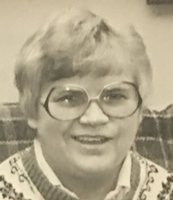 Phyllis J. Green
Former Lockport Alderwoman, Phyllis J. Green (O'Byrne), 85, has died on Thursday, March l, 2018 in the care of Niagara Hospice in Lockport. Phyllis was born in Lockport on November 18, 1932. She was the daughter of Donald O'Byrne and Florence (Moore) O'Byrne and was the third oldest of ten children.
In February of 1956, Phyllis Jean O'Byrne became Mrs. Harry I. Green. She and Harry were married at St. John the Baptist Church in Lockport. She was a mother of five, Kevin W. (Maureen) Green of Long Island, NY, the late John D. Green, the late James R. Green, Kathleen M. (Kevin) Lawniczak, Mary E. (Ronald) Dernbach all of Lockport. Phyllis Green worked as a Hospital Aid before working at as the manager at Senior Meadows Nursing home facility. Following her time at Senior Meadows, she worked in production at Harrisons in Lockport.
Throughout her life, Phyllis Green devoted her time and efforts to making Lockport a better community. In addition to being one of the first woman elected as city alderwoman, Phyllis was the longest standing woman to hold office in Lockport with eight terms as Alderwoman. She was first elected into office in 1983, serving from 1984 until 2004, taking a two-year break to "come back a better alderman". She notably was influential in the beautification and redevelopment of the Lockport City Parks. This was especially true for the Willow Street Altro park. Phyllis was also devoted to the Youth Bureau in Lockport and worked to get equipment and computers for the Altro Park.
In 2002, Phyllis was honored with a special recognition by the President of the Lockport Business Association. The award was for having "demonstrated much needed and highly valued leadership with in our community. Leading our community by examples of hard work and dedication Phyllis has made Lockport, NY a better place to live. work and play."
ln 2011, at 78 years of age, Phyllis continued her political career by running for Mayor of Lockport. Phyllis once said "We deserve better. And that's why I am running for the Mayor of the City of Lockport." Pushing for Lockport funding towards the wastewater treatment plant and "prosaic" concerns, she lead a passionate campaign and only lost the win by a small margin. She remained an active community member for the remainder of her life in Lockport.
Phyllis is survived by her children (previously mentioned); her nine grandchildren, six great-grandchildren; and several nieces and nephews. She is also survived by Eileen (Alan) Oestreich, Mike O'Byrne, and Eugene (Kathy) O'Byrne; brother-in-law, John Oates.
Relatives and friends may call Monday, March 5th from 2-7 PM in Prudden & Kandt Funeral Home, 242 Genesee St., Lockport. A Mass of Christian Burial will be celebrated Tuesday, March 6th at 10 AM in St. John the Baptist RC Church, 168 Chestnut St., Lockport. Interment will be in Cold Springs Cemetery. In lieu of flowers donations to Niagara Hospice would be appreciated.