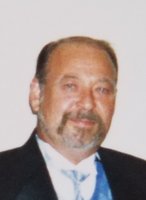 Michael Filipovich
Michael A. Filipovich passed away December 1, 2017. Born February 7, 1949 in Lockport he is the son of Andrew and Kathryn (Wittcop) Filipovich. Michael was a plant manager for Applied Ceramics in Doraville, GA. He loved his family and enjoyed spending time with them and he had many hobbies. Michael was predeceased by his wives, Jean (Newman) Filipovich on August 18, 2004 and Dorothy (Litchard) Filipovich on November 23, 2017.
Michael is survived by his children Christine (late Doug) Shanks, Mary (Dave) Edmister, and Michael (Donna) Filipovich, Jr.; step-father of Benjamin (McKenzie) Seward, Megan (Karl) Newton, and Bailey (Jackson Burton) Seward; grandfather of eleven and great grandfather of seventeen; brother of Dennis (Sandy) Filipovich, Linda (John) Sullivan, Daniel Filipovich, and late Andrew (Robin) Filipovich and Patrick (Sandra) Filipovich; also several nieces and nephews.
Relatives and friends are invited to a memorial service Friday, Dec. 8th at 2:30 pm in Solid Rock Assembly of God, 8590 Rochester Rd., Gasport followed by food and fellowship at the VFW, Lockport. Visit pruddenandkandt.com.